Kafana "Kod Rajka" is located on one of the most beautiful  streets in Nis. There were craft shops on this street during the Turkish occupation (1395 to 1875) including several blacksmiths shops. Although the Turkish street name was changed to the serbian, the locals people of Nis still call it the Kazandzijsko sokače.
According to the stories of old craftsmen from Nis, esnaf in Nis was founded in 1820, so the appearance of this street is linked to that period. The first mention of the Nis crafts stores on this street is mentioned in the Turkish census of 1516 where five craftsmen were engaged in making ceramic dishes, copper caldrons, and coffee pots.
After the liberation of Nis from the Turks (1875), there were even more craftsmen where other trades began.
Today, there are no more crafts shops. The street is dedicated to numerous cafes, restaurants and the popular kafana "Kod Rajka" which opened in 2002 by a Serbian refugee family that had escaped the war in Kosovo. Back then the restaurant had only 3 tables. Today it has expanded to 150 seats including a nice garden.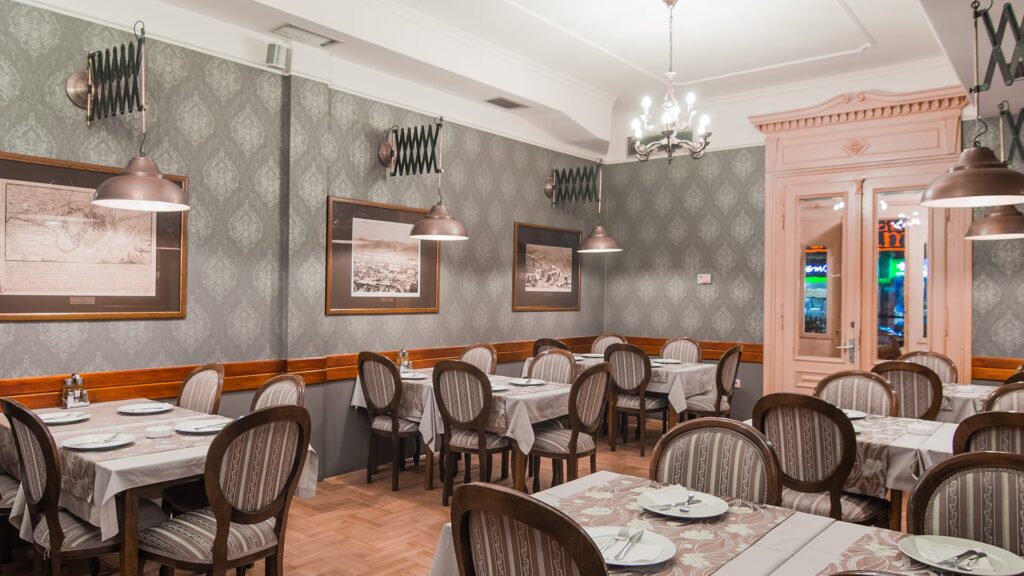 The restaurant is very cozy and relaxing interior, popular for long lunches. Favorites starters include homemade pie and grilled mushrooms.
A local favorite main dish is beans with homemade sausage. Another is ribs with kajmak cheese accompanded by a shopska salade. Many locals start there meal with a homemade brandy.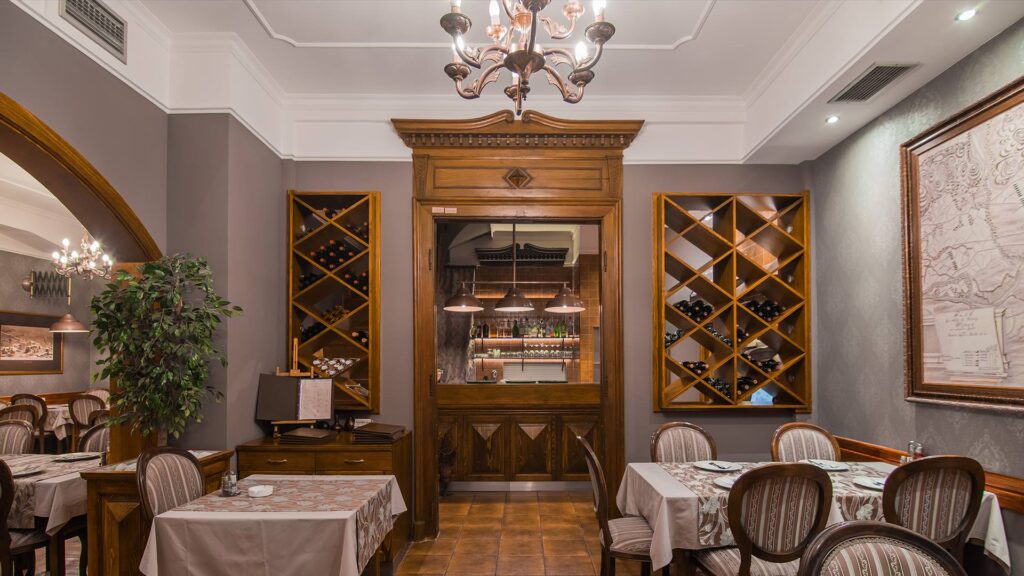 Prices:
Homemade pie is 300 dinars (less than 3 euros). Grilled mushrooms are the same price. Beans with sausage is 320 dinars (about 3 euros). A kilogram of roast pork (plenty for two people) is 1600 dinars (about 14 euros). One kilogram of lamb (also sufficient for two people) is 2300 dinars (about 20 euros).
There is a large selection of grilled specialties including burgers from 310 dinars to stuffed pork steak at 650 dinars (less than 6 euros).
Rajko Tavern is not the cheapest in Nis but it is hard to find better food. Located in the city center is is popular with tourists as well as the locals.
There is an English menu and the waiters speak English as well.
Location: Kopitareva street (Kazandžijsko sokače) pedestrian zone.
Read also about:An American writer and journalist Paul Polansky about Kafanas in Nis.